April 04, 2022
Join DAI Pakistan Health Webinar on "Combating Pakistan's Silent Pandemic - Importance of Tackling Antimicrobial Resistance"
The DAI Pakistan team is organizing a web talk series named "Live@DAI" to promote discussion on the number of DAI development Initiatives in Pakistan. The Health webinar, in collaboration with the Fleming Fund Pakistan team, will be the first web session of this series.
Find below the event agenda and guest speakers, including one of HSP's
surveillance
leaders, Dr. Usman Zaheer!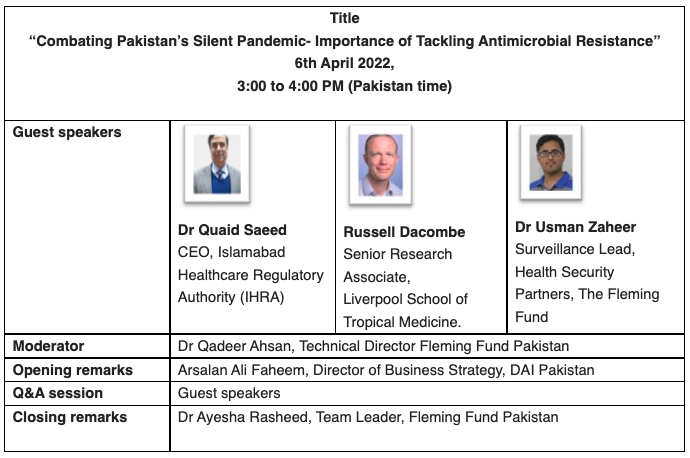 Please follow
this
link to join the webinar, which will be via Microsoft Teams. Please note that this webinar is on April 6th, 2022 and will be 3:00 - 4:00pm Pakistan time.
---
Next Article
Previous Article