December 07, 2021
HSP to Support New Global Network to address Healthcare Associated Infections
Today the U.S. Centers for Disease Control and Prevention (CDC) announced the creation and funding of two new global networks to address current and future health threats like antimicrobial resistance (AMR), healthcare-associated infections (HAIs), and the COVID-19 pandemic. HSP is pleased to be among the organizations selected to support the creation of the Global Action in Healthcare Network (GAIHN) in Southeast Asia and Brazil. GAIHN will focus on developing networks of healthcare facilities dedicated to improving detection and response for HAIs, implementing evidence-based strategies for infection prevention and control (IPC), and ultimately delivering safer healthcare.
Read more about this new initiative here, and follow HSP on Twitter, Facebook, and LinkedIn for updates on this important work.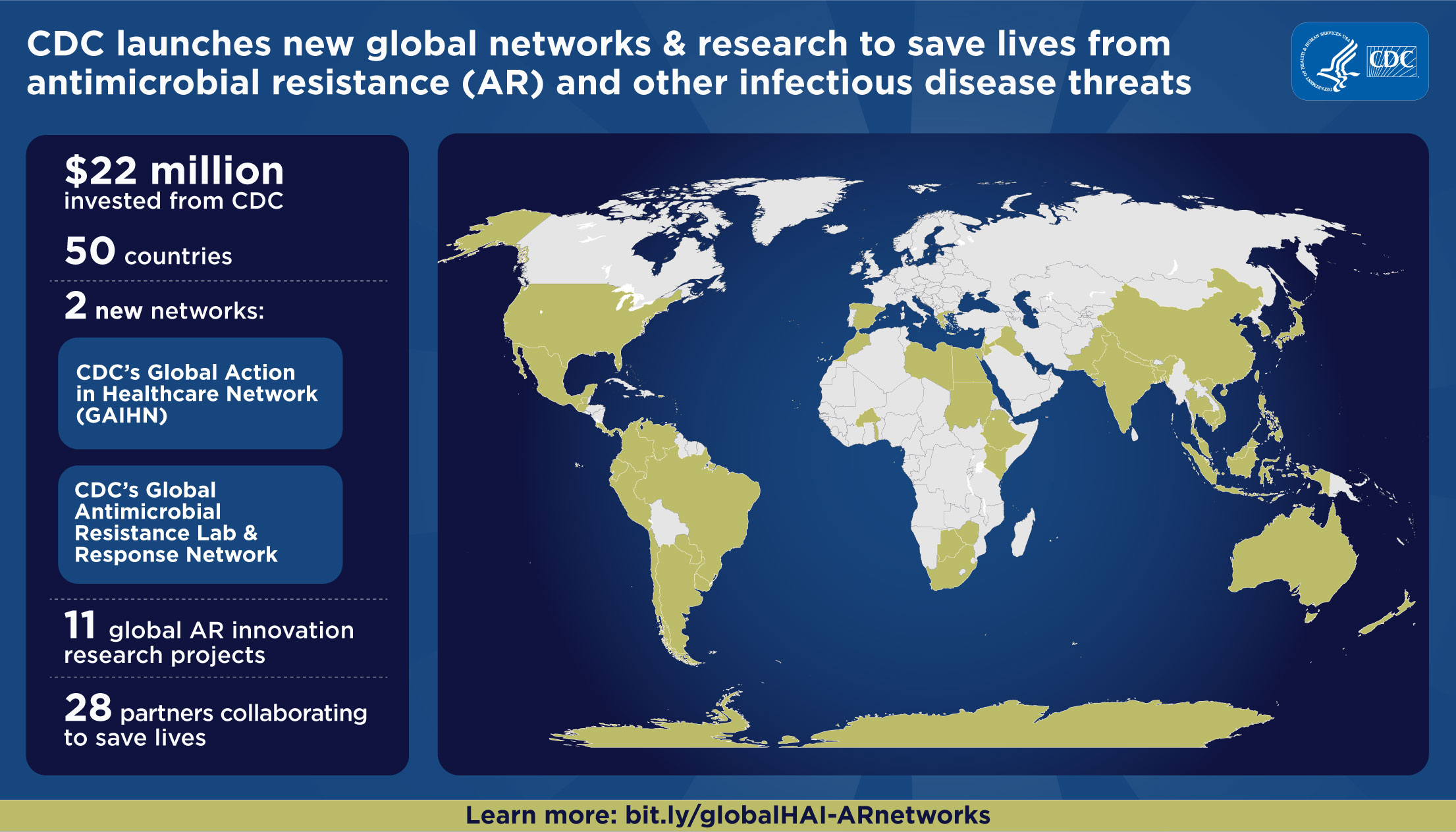 The Global Action in Healthcare Network is a global collaborative led by the U.S. Centers for Disease Control and Prevention (CDC) to enhance global capacities to detect and respond to infectious disease threats in healthcare. HSP is proud to partner with CDC, as supported through Cooperative Agreement CK-21-2104. CDC is an agency within the Department of Health and Human Services (HHS). The contents of this webpage do not necessarily represent the policies of CDC or HHS and should not be considered an endorsement by the U.S. Federal Government.
---
Next Article
Previous Article